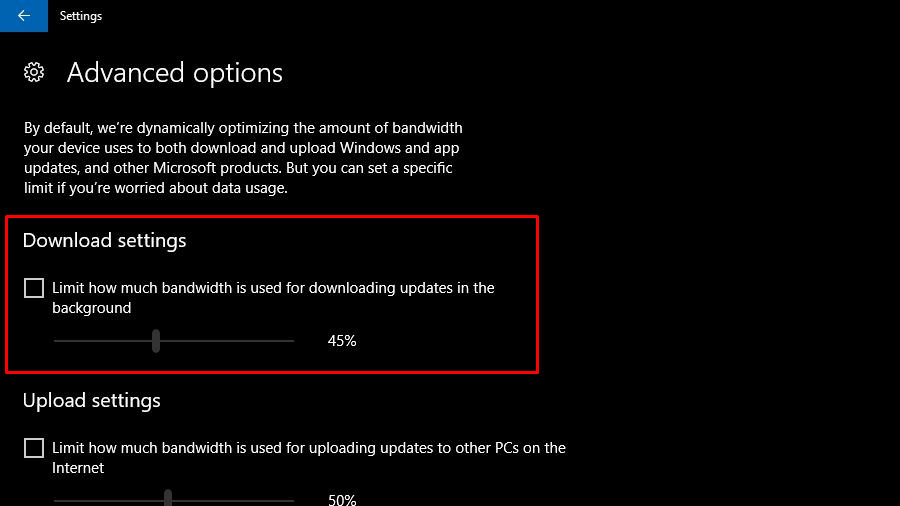 Windows Updates consuming all available bandwidth has been a pain since the release of Windows 10. That's because Microsoft's popular OS doesn't allow you to pause updates. The only thing you can do is set a connection as metered.Microsoft isn't completely unaware of the problem users face because of Windows Updates. They have worked out a couple of options to put a check on the download and upload bandwidth for Windows Updates.
The ability to limit Windows Update download and upload speed was first added in Windows Insider Build 16241, released in July. Now, the said change can be found in Insider Builds pushed through the RS3_RELEASE branch, for both slow and fast rings.
You might be knowing, features available in the 'not Skip Ahead' Insider Builds would land on your PC with the Fall Creators Update in October. So, you can delight yourself with the fact that a download speed limiter is coming for Windows Updates.
How to limit download speed in Windows 10?
Please note that, for now, you would require a "not Skip Ahead" Windows Insider Build to be running on your PC in order to control the Windows Update download bandwidth. If you have one, then follow the steps mentioned below:
Open the Settings app.
On the next screen, you'll find the slider to choose how much percentage of bandwidth you want to allocate to Windows Update. The slider can be enabled by checking the box that says "Limit how much bandwidth is used for downloading updates in the background".
Similarly, you can choose the upload bandwidth for Windows Update and monthly upload limit. Windows 10 includes the functionality to push Windows Updates to other PCs on the network.
The only problem with this feature is that you can't choose a number while allocating bandwidth. You'll be able to control the bandwidth setting on your Windows 10 PC once the Fall Creators Update is released.